NEWS
Commerce Public Schools Distance Learning Plan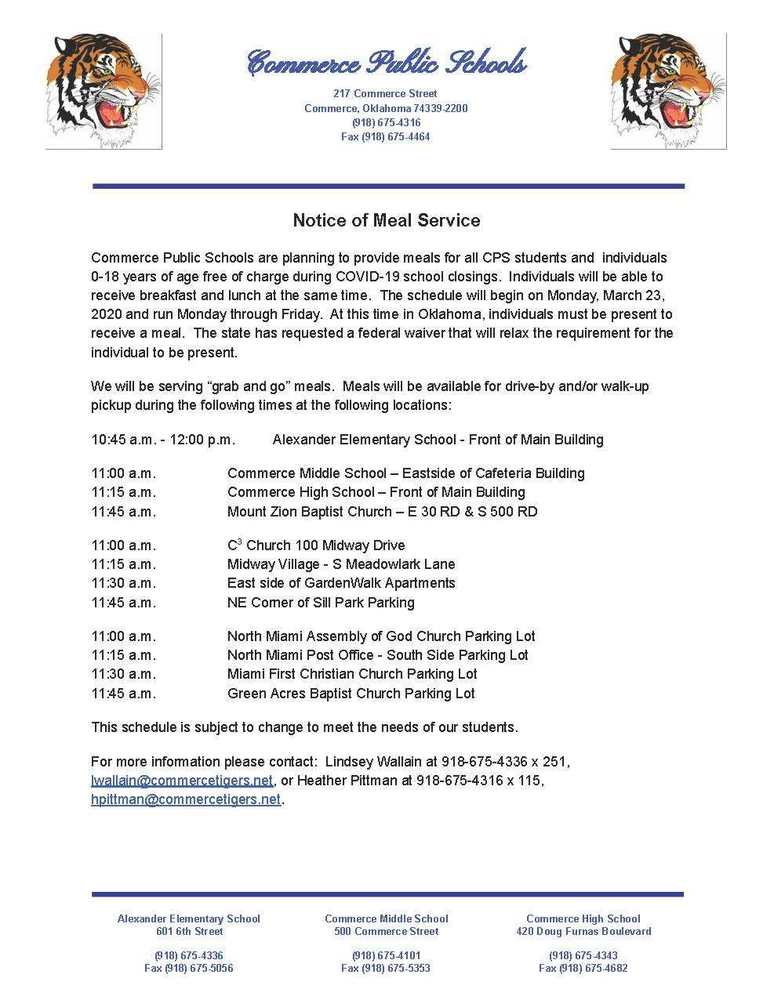 Notice of Meal Service Commerce Public Schools are planning to provide meals for all CPS students and individuals 0-18 years of age free of charge during COVID-19 school closings. Individuals...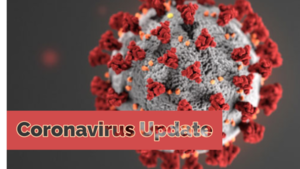 Please visit this page for the COVID19 info and district updates. There's also a link to Frequently Asked Questions and answers that we'll be updating as the situation develops-...
SEE ALL NEWS
LIVE FEED
Parents your students were emailed a list of zoom links for their teachers virtual office hours yesterday. All teachers will be available every morning from 9am-11am, for video conference and other times by appointment. High School teachers will also be available 1pm-3pm. If you have a question or would like to speak with a teacher please use this available service. If you would like a copy of the links for yourself please email me at smoss@commercetigers.net and I will send it to you.
view image
about 20 hours ago |
Steve Moss

I am reminding you that Commerce Public Schools will begin our distance learning program tomorrow and continue through Friday, May 8th. For students that do not have internet access at home, learning packets may be picked up at the school tomorrow from 9:00 a.m. to 1:00 p.m. and from 4:00 p.m. to 6:00 p.m.
Parents and Students - If you're participating in the zoom try out today, 4/4/2020, from 1:00-2:30 please go to the students school email to get the link. Zoom changed some security settings since my message yesterday and they now require passwords for meetings. The link I sent everyone in their email has the password included. Just click the link and you'll be directed to the meeting tryout.
view image

Commerce Public Schools are changing our student meal availability schedule. Beginning the week of April 6th, meals will only be available on Mondays and Wednesdays at the same times and locations. Monday and Tuesday's breakfast and lunch meals will be available on Mondays. Wednesday, Thursday, and Friday's breakfast and lunch meals will be available on Wednesdays. Therefore, each student may receive 4 meals on Monday and 6 meals on Wednesday. Thank you and have a safe and healthy weekend!
view image
SEE ALL POSTS
Events