NEWS
The 2019-2020 CMS and CHS student handbook is now available. It can be located by selecting Menu and then Documents at the top of our site.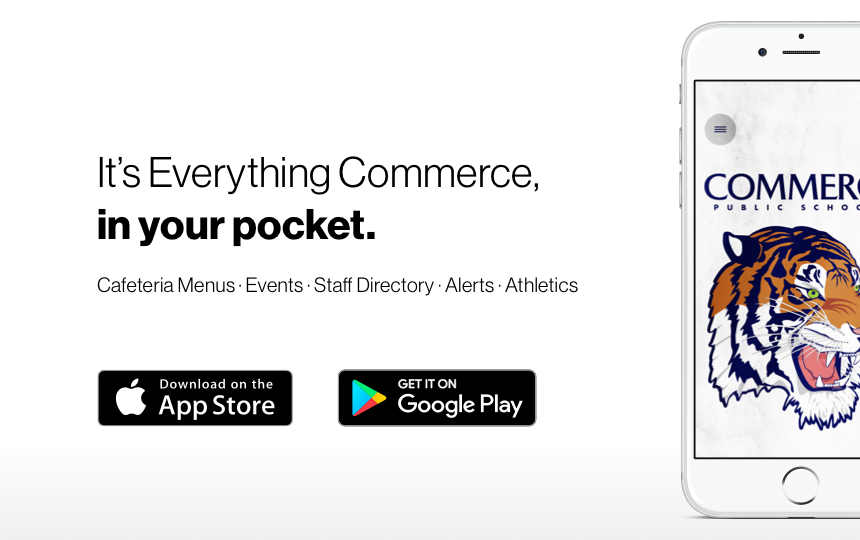 We're thrilled to announce Commerce Public Schools' new app! It's Everything Commerce, in your pocket.With the new app, you can access sports scores, cafeteria menus, news updates, and even...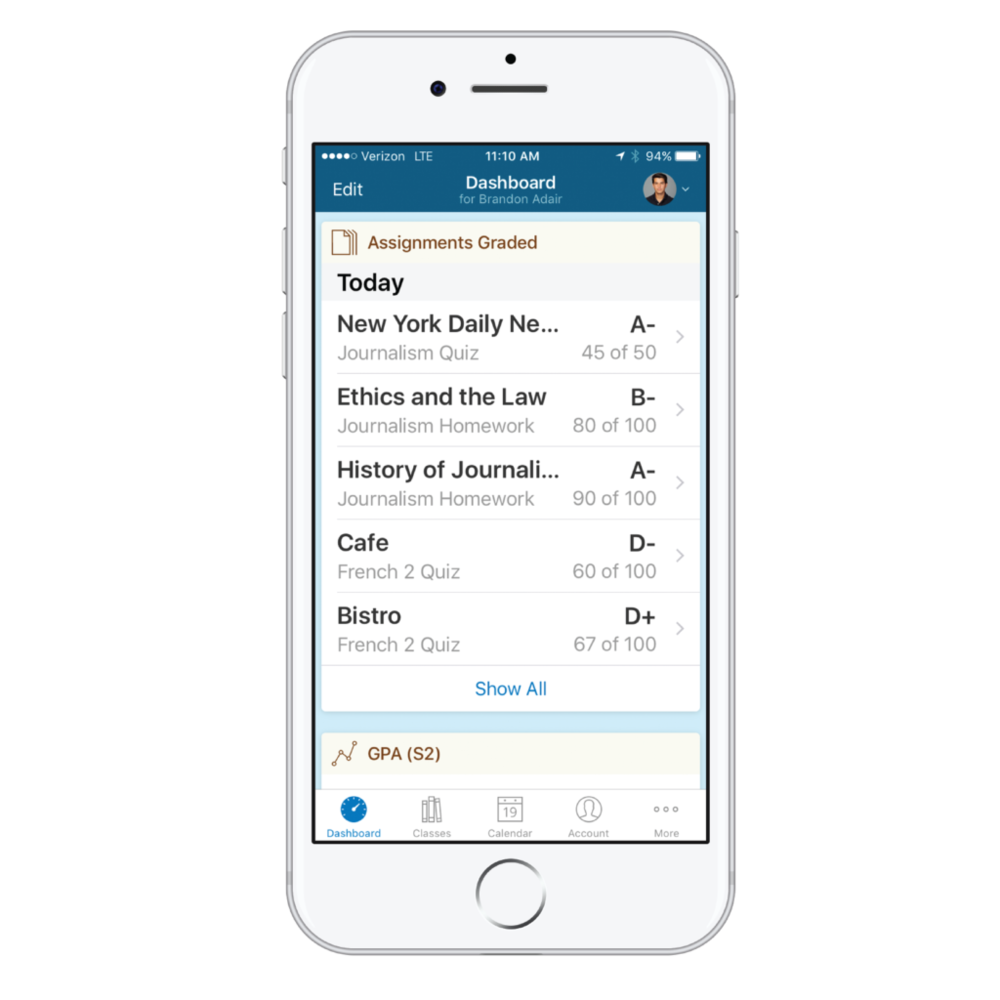 Parents - Download the powerschool mobile app from Google Play or the Apple App Store to get up to the minute information on your students grades and attendance. Our District code to use at signup...
SEE ALL NEWS
LIVE FEED
A fiber cut in North Miami last night has left all of our schools without phone or internet today. Crews are dispatched but it will take a few hours to make the needed repairs.
view image
5 days ago |
Commerce Public Schools
Commerce Football 2019 Is Upon Us!!!! Here is our upcoming schedule-
August 12th @ 3:30-5 6-12th grade combine.
August 12th @ 7:15 6-12th grade football parent meeting at the high school gym.
August 12th @ 8:00 High school football players meeting in locker room.
August 13th @ 3:30 high school practice helmets only.
August 14th is the first day of school and we'll start normal 7th hour practices that day.
Middle school (6th-8th grade) will start practice when school begins.
All parents please attend the parent meeting on the 12th. We scheduled it right after open houses for your convenience.
view image
8 days ago |
Commerce Public Schools

Vaccination Reminder...incoming 7th graders must have Adult T-Dap before 1st day of school (state law). Thank you.
13 days ago |
Trevor Brough
***NEARLY 70% OF OUR STUDENTS HAVE BEEN REGISTERED ONLINE ALREADY. YOU'RE DOING GREAT TIGER PARENTS!***
Online School Registration is here.
To register your kids for Alexander Elementary School for the 2019-2020 school year, click here -
https://www.familyid.com/alexander-elementary-school-registration
To register your kids for Commerce Middle School and/or Commerce High School for the 2019-2020 school year, click here -
https://www.familyid.com/commerce-high-school-middle-school-registration
Once your 6th-12th grade students are registered for school you can register them for the sports they'd like to play in the upcoming school year. If you have issues/questions feel free to call FamilyID support at 888.800.5583 and they'll be glad to help you get your registrations complete.
18 days ago |
Commerce Public Schools
SEE ALL POSTS
Events