Parents: Victoria Medina and Eduardo Gutierrez Activities: Softball- 4 years, Soccer- 4 years, Cheer-3 years, TSA- 4 years, GT- 4 years, NHS- 2 years Achievements: Soccer- all district honors 2020 & 2021 Cheer- Regional Runner up & State Academic Champion 2019, State qualifier 2019 & 2021, Gameday State Finalist 2019, 2020, & 2021 TSA- Congressional Degree recipient 2019, Senatorial Degree Recipient 2020, Presidential Degree Recipient & TSA Honor Society inductee 2021, Eastern Region Reporter 2018-2019, Eastern Region Secretary 2019-2020, State Secretary 2020-2021, and State Reporter 2021-2022 NHS- Chapter Vice President 2021-2022 CHS Co- Valedictorian 2022 After high school, I will attend Rogers State University in the President's Leadership Class, majoring in Medical and Molecular Biology, then attend pharmacy school.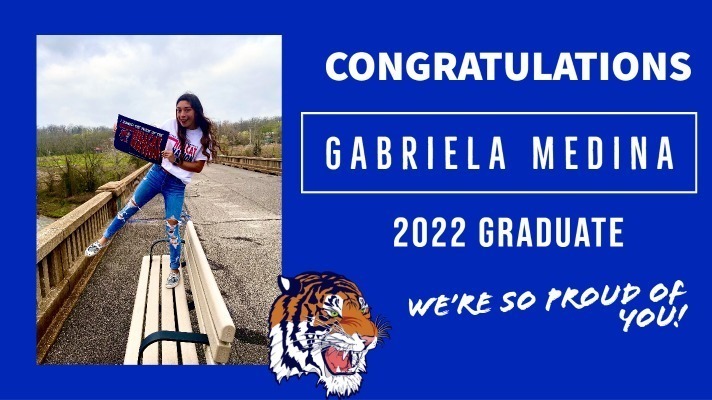 Parents: Tammie Welday and Michael Welday Science club, Native American Club, SADD, Advanced Art, All A Honor Roll, Certified Nursing Assistant, American heart association BLS provider My plans are to travel the world, and then start my own business.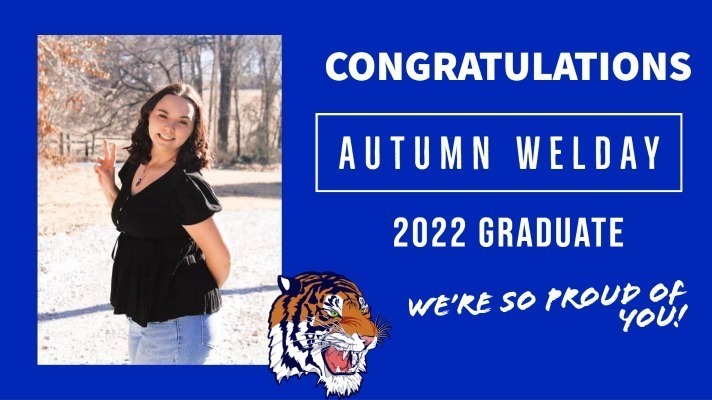 Parents - Danny and Tammy Judd Activities/clubs- Art Club Plans After Graduation - Public Works For The City Of Commerce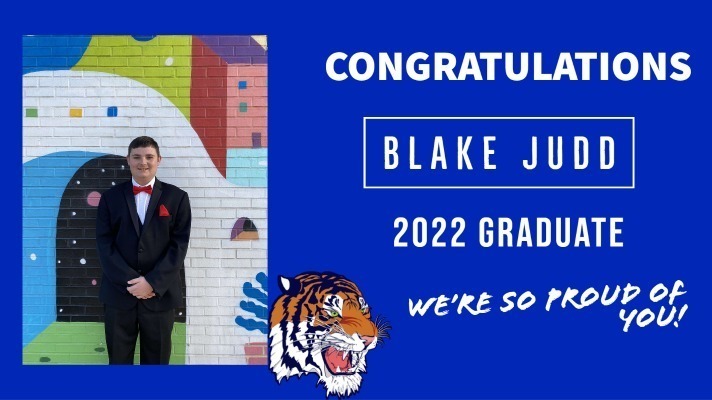 Parents: Michelle Shackelford and Steve Shackelford Cheer, Soccer, SADD, NHS, FCA, STUCCO, Science Club, Native American Club, Class President. Academic State Champion in Cheer in 2019. I plan on going to Connors State College in Warner OK for their Occupational Therapy Assistant. After I graduate I will attend the Indian Capital Technology Center and get my certification in COTA.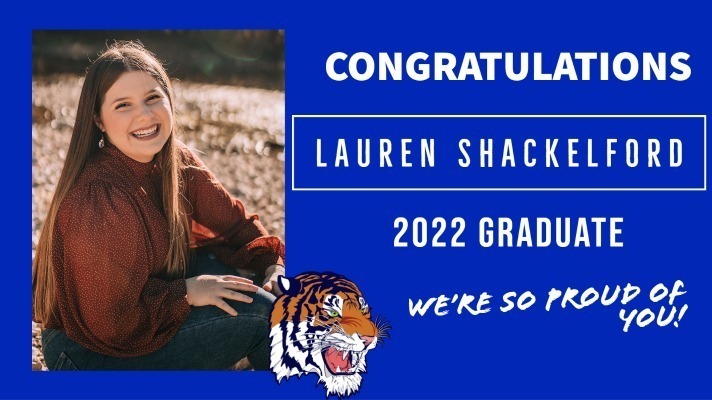 Parents: Jayme and Jeremy Frantz, Joseph Weaver Activities/Clubs: Softball, Basketball, Soccer, NHS, Science club, Native American Club. Honors/Awards: 2nd team All District 1st baseman Plans after Graduation: Attend Haskell University after graduation. Then go to Neo to attend the Nursing program.
Parents- Gary and Greta Howard. Football- 3 years, Basketball- 4 years, Soccer- 2 years, NHS, All-District tight end of the year, all-district for soccer, plans after graduation is to go back to votech for my 13th year and get my electrical certification and then go to lineman school
Parents: Alfonso Martinez, Marlene North Clubs: Art club, Science club, Spanish club Plans after graduation: Go to college in the fall to get my bachelors, after college I plan to use my degree.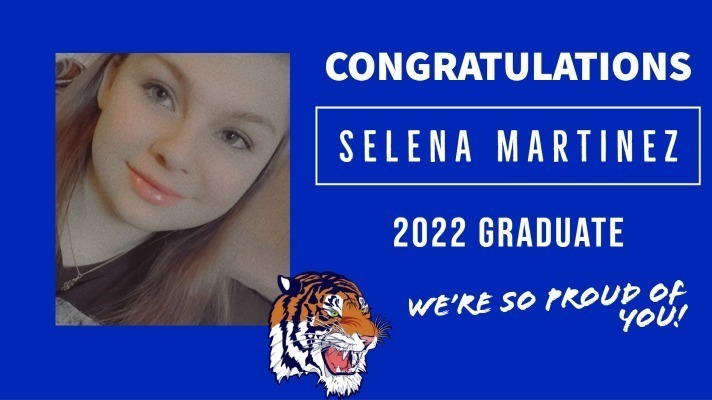 Parents name: Martha Gutierrez, Ramiro Gutierrez Activities/Clubs: Basketball, Softball, NHS, Stuco and Science Club. Honors/awards: lucky 7 honorable mention, 2nd team all district utility, basketball all star 2 years in a row, defensive player of the year 2 years in a row. Plans after graduation: Work, then go back to votech to be certified in phlebotomy.
Parents: Brian and Amber Bonham Activities/clubs: Football for 3 yrs, basketball for 4 yrs. FCA and Native American club I plan on going to MSSU to get a degree in Industrial Engineering.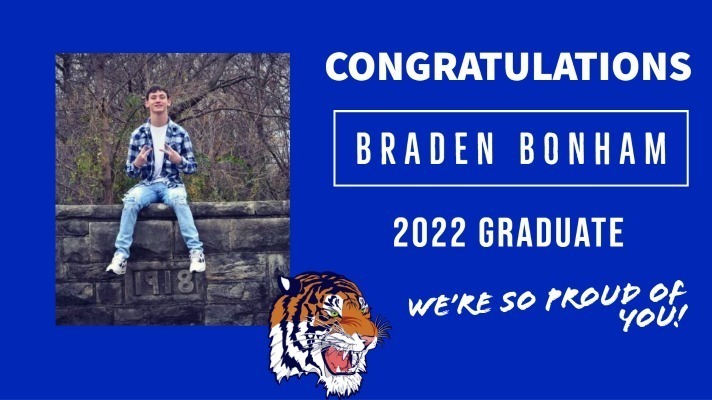 Levi Rhinehart, son of Misty & Dave Rhinehart. Football - 4 years Basketball - 3 Years Baseball - 2 Years Powerlifting - 1 Year Soccer - 1 Year FCA - 2 Years Science Club - 1 Year Junior High (9th grade) State Powerlifting Team Champions Junior High (9th grade) State Powerlifting Runner-up First Team All District Football - Senior Year Plans to attend Northeastern Oklahoma A&M College in the fall majoring in Computer Information Systems.
Commerce Soccer traveled to Locust Grove for the last district games before playoffs. The girls went up early 1-0 with a goal by Jackie Medina, but fell 1-4 ending their district play. The boys went into overtime with a score of 0-0, but fell 0-1. The boys play Rejoice May 2nd.
2021-2022 CHS All Sports Banquet will be held at the CHS Gym on May 10th, 2022 from 6-8PM. All CHS athletes will receive free entry. Family and friend tickets may be purchased at the high school or superintendent's office for $10.00 Tickets MUST be purchased by May 6th.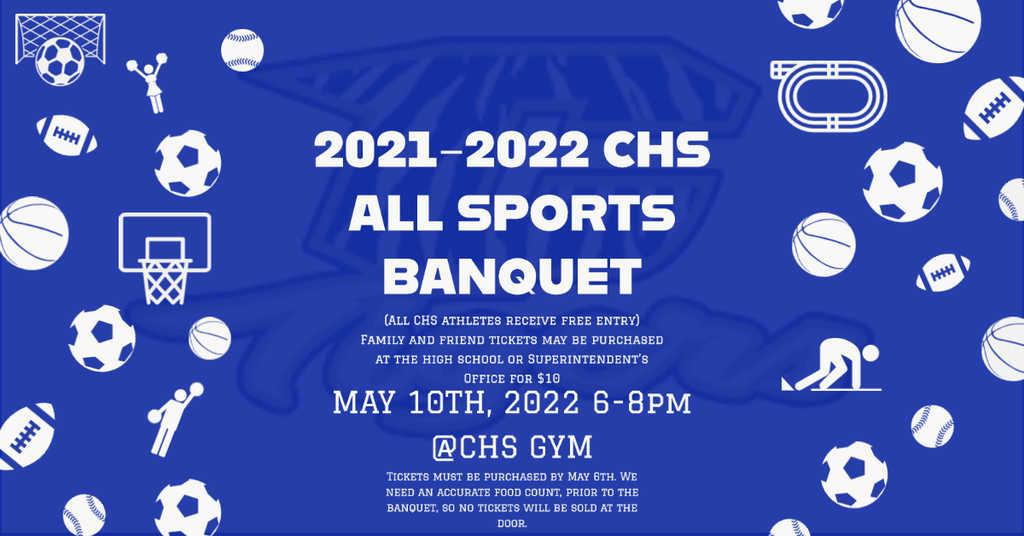 Sophie Olds and Alexis Riggs-Austin bringing home 1s from state! Commerce is heavier with gold medals again!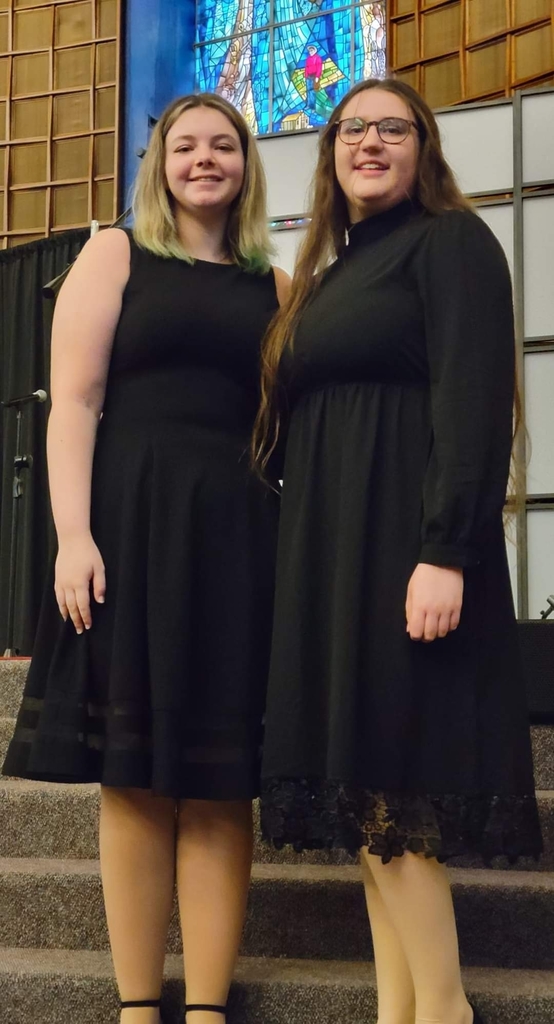 Current Job Vacancy Listings Apply Today!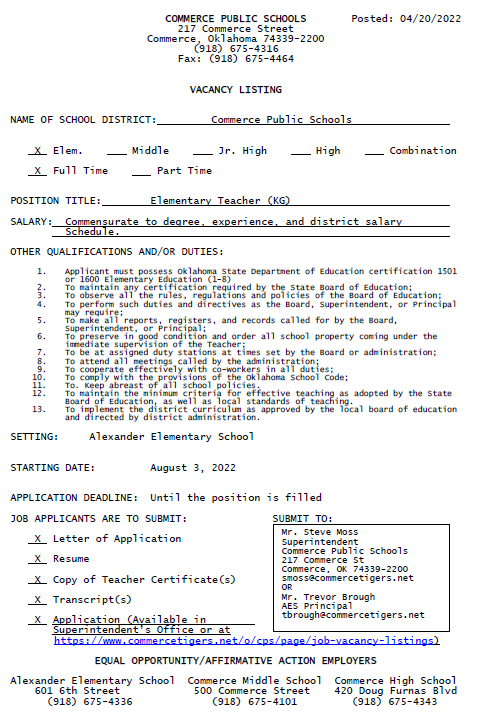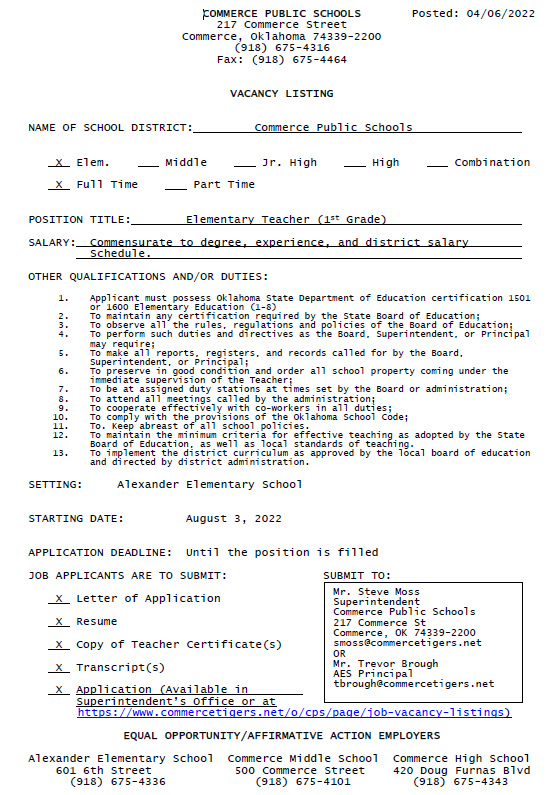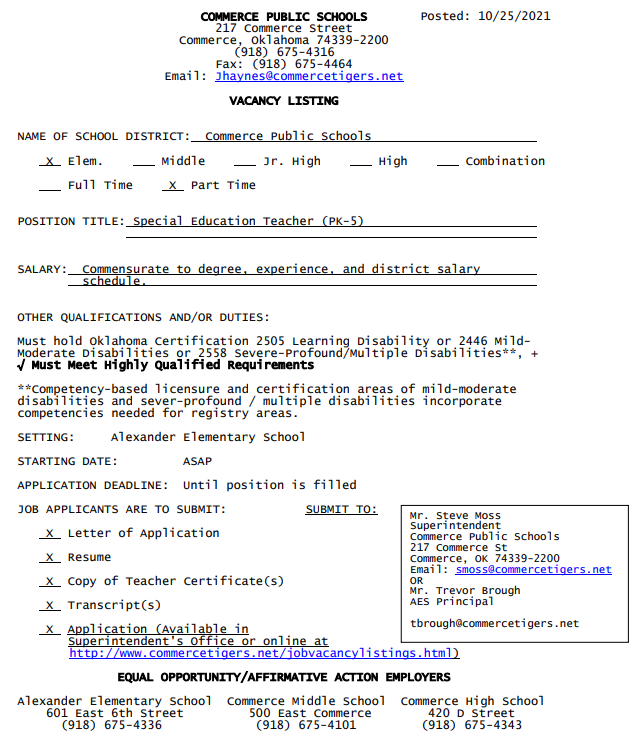 Parents, You are invited to our JOM/Indian Education parent committee meeting to be held at 217 Commerce Street at 1 pm on April 21, 2022. The agenda is attached.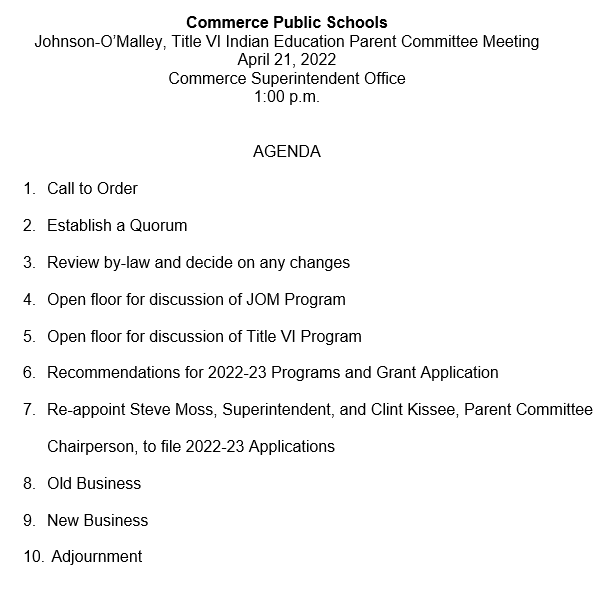 The Tiger Soccer teams played tough matches against Summit Christian tonight. The girls fell 0-6. The boys fell 0-1. Both teams showed a lot of improvement. Thursday the teams will travel to Locust Grove for another district showdown.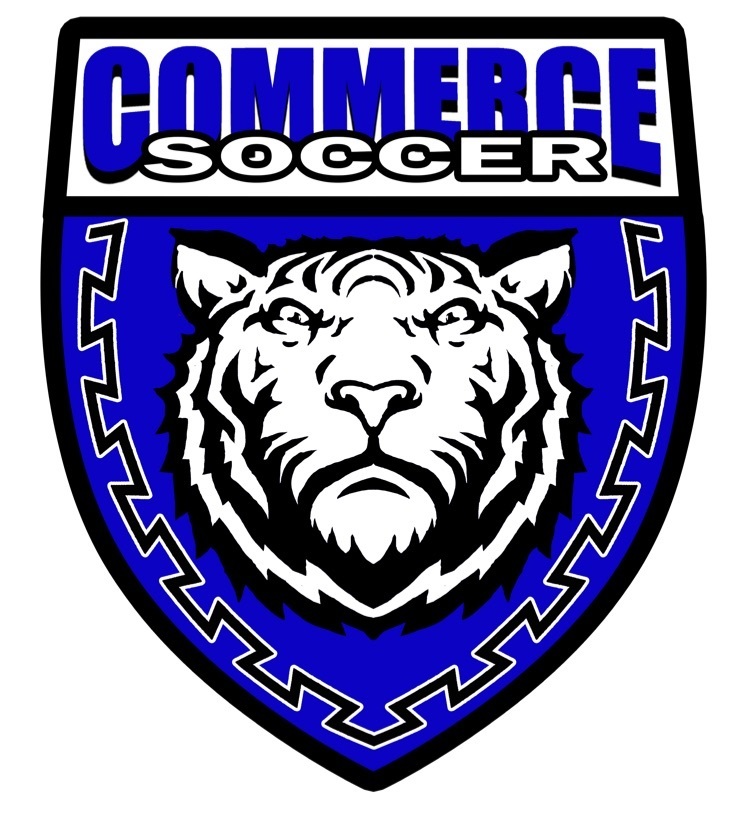 Quapaw Nation upcoming events of interest!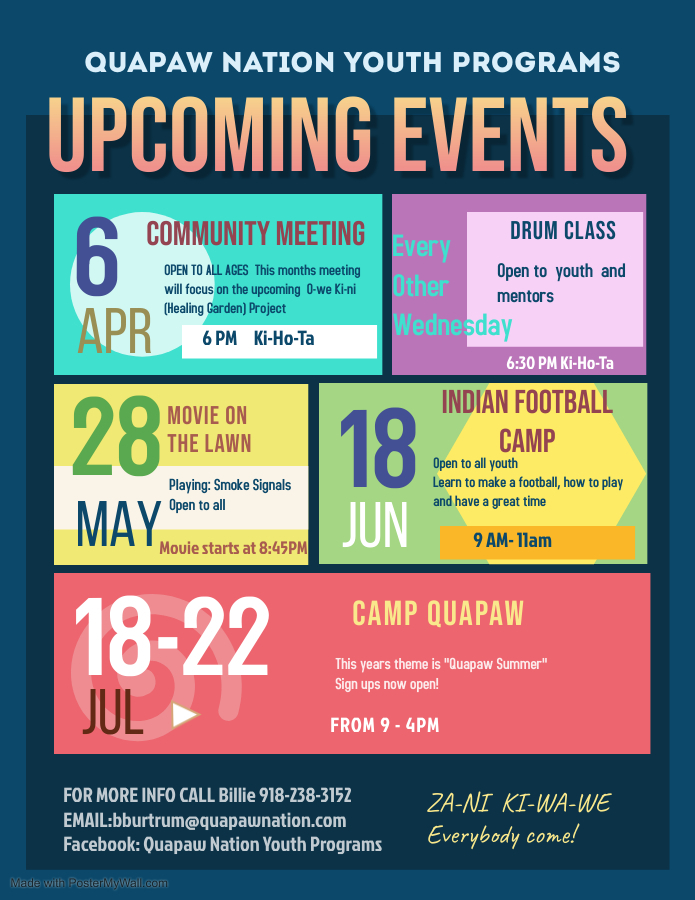 There will be no Club Comet on Friday, April 22nd. Our summer staff will be meeting to plan our summer!! Sorry for any inconvenience this may cause. We are excited for our summer program! Hurry and get your child signed up today.
https://forms.gle/y163zGdyqVanD2H17
Commerce Schools is looking for a new PK-5 Special Education teacher for the 2022-2023 school year.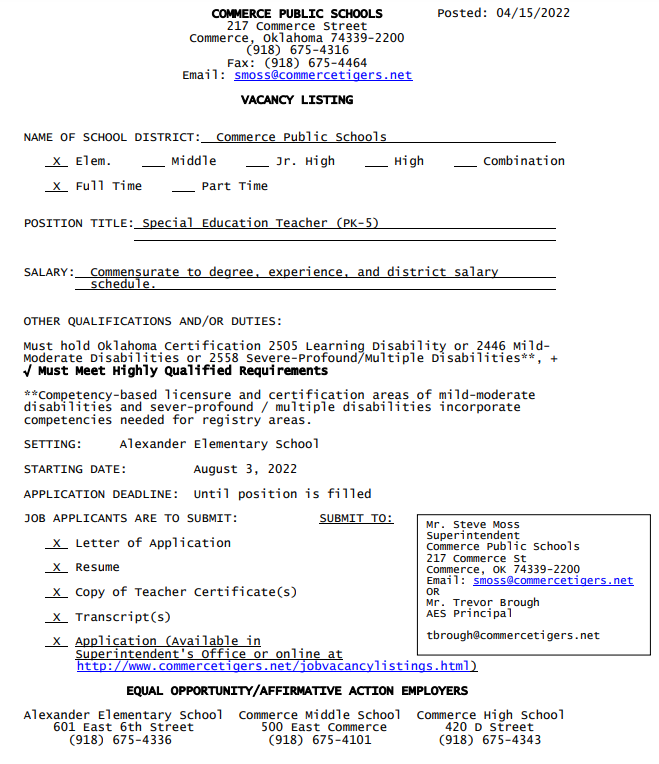 https://forms.gle/gkoJNadABNUuvLkP8
If you are interested in enrolling your child in the Club Comet summer program follow the link above to complete your application. Space is limited and spots are filled on a first come, first serve basis.